Blog
How To Come Up With A Genius Story Idea
Posted on 10th July, 2022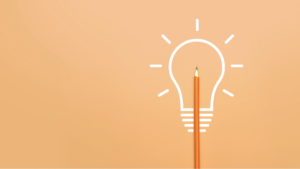 When I tell people about my book, they ask how I came up with my idea.
(It's about a secret literary society, but the specifics, at the suggestion of Publishing People Smarter Than I, will remain under wraps…. unless you want to buy me a cup of coffee. Otherwise, stay tuned for excerpts.)
Want to come up with a genius story idea?
Start with a really crappy one.
I started my book in a one-on-one, virtual version of Tempany Deckert's 'Write A Novel, Change Your Life' class. I'd written a story about a girl who was lost in the woods and was about as lost as… a girl in the woods. Something didn't resonate. I called Tempany.
"Well, we're halfway through the class," she said, "but why don't you throw out all your hard work and start over in a total panic?" (Those may not have been her words, exactly, but that's what I heard.)
I was in Copenhagen at the time with a Soon To Be Ex-Boyfriend. The morning after The Phonecall, over breakfast of cold cuts and øllebrød, I unleashed my ingenious creativity.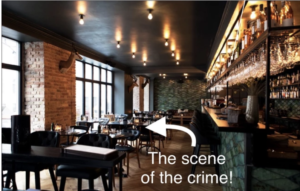 "I've got nothing," I said.
"Well, what do you like?" said Soon To Be Ex-Boyfriend.
"Books," I replied.
"Like?" he said.
"Mr. Penumbra's 24-Hour Book Store."
"What about it?"
"The secret society aspect."
And thus, an idea was born. The thing is, my idea still stunk. It was vague. What I didn't realize at the time was that it didn't matter. Unless you are Super Crazy Talented, you will not write your manuscript in one draft. Your characters and, consequently, your story will evolve, so take the pressure off and start.
In the original, panic-induced attempt of what is now my book, my protagonist, Tag Maynard, was a playwright, not a novelist. He was an employee at a tech company, not a grad student. We first saw him standing on the edge of a rooftop. Now, in the prologue, we meet him after his work has been stolen. Not only did my main character change his passion, his job, and his eye color, but each draft acted as a funnel, resulting in a niche idea I would never have come up with at the beginning.
That's great, but I'm still stuck.
If you're lacking a Soon To Be Ex-Boyfriend to bounce ideas off of, I've got you:
Write down the crappiest idea you have.
Ex: "A penguin who eats fish."
Cool, everyone loves penguins.
Now, play the 'What if?' game, ten times.
What if… those fish have toxins in them?
What if… those toxins have an LSD-like effect?
What if… the penguins break out of the zoo like that virus did in Wuhan, procreate, and ALL OF A SUDDEN YOU HAVE A PANDEMIC OF PENGUINS, high on acid-anchovies?
What if…. they weren't penguins, but humans, slowly micro-dosing themselves through sushi?
You get the idea.
Let's play one more time, just for kicks.
What if… your next great idea is just a few iterations away?
What if… you just start?
Write on,
-C
Join my newsletter and learn how to read 100+ books in a year (made easy!)
I do solemnly swear not to spam you. Emails are infrequent and cheery.